We're happy to announce that Panoply's data management capabilities are now available on Microsoft Azure Synapse Analytics.
As of today, Azure users can enjoy seamless integration between Panoply and Azure Synapse Analytics - bringing fast and easy-to-use data integration into their Microsoft-powered cloud data stack.
We are also looking forward to bringing game-changing capabilities to our customers with Azure Synapse Analytics – the next evolution of Azure SQL Data Warehouse that unifies data warehouse, big data analytics, and data integration workloads together into a single service.
Connecting Panoply's data management platform to Azure will help you focus on what matters most to your users - delivering the data they need to make informed business decisions.
Panoply brings all your disparate data sources together for analysis and querying, forming a single source of truth that would otherwise take hundreds of hours to build and maintain.
If you're new to Panoply and this is your first introduction to us, 👋and we're glad you're here.
We bring all your data together by providing an innovative ELT (extract, load, transform) data ingestion method instead of traditional ETL. In essence, our platform handles all data collection and greatly increases the speed of data ingestion.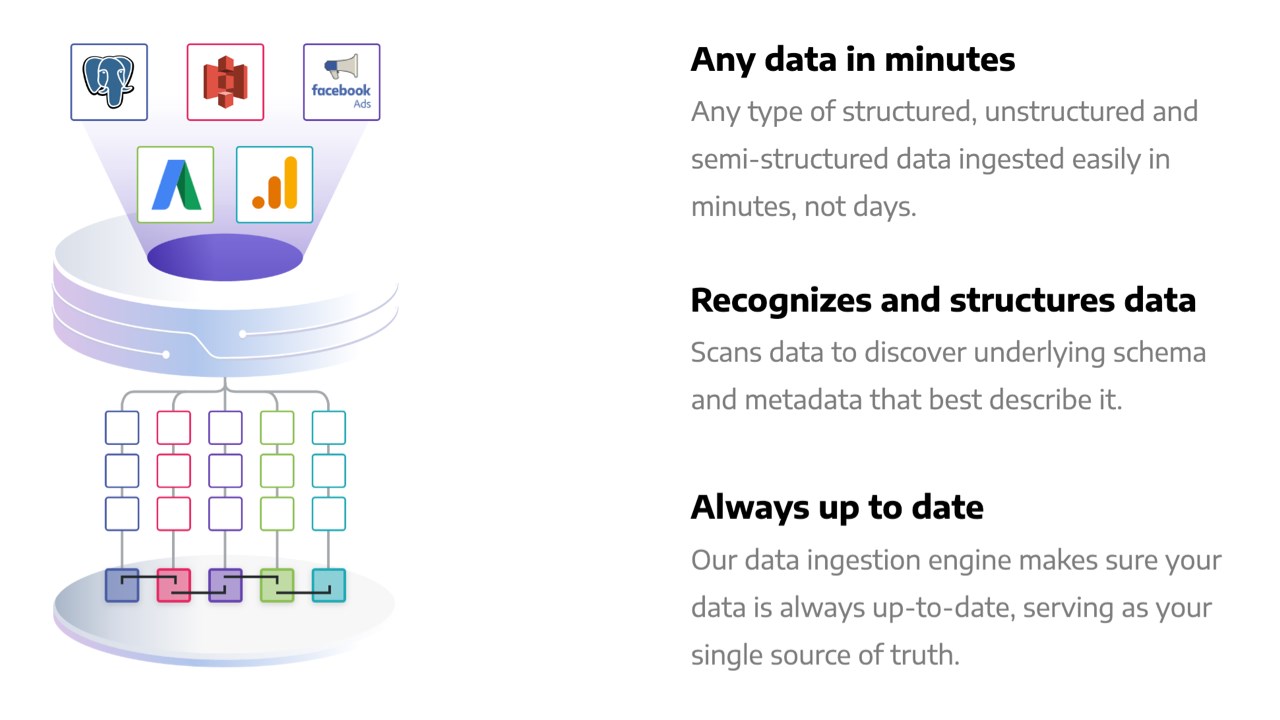 Panoply on Azure comes with over 15+ data source integrations built-in (with more coming weekly!) so you can get all your data aggregated and made easily queryable in just minutes in any BI visualization tool connected to your Azure SQL Data Warehouse, such as Microsoft Power BI. Unlike typical ETL solutions, Panoply is fully synced with Azure, you'll get a two-way data management solution enabling you to view, upload, and refresh data.
Don't just take our word for it.
John Wessel, Director of IT & Digital at Fresh Water Systems, has been using our Panoply on Azure and said, "We've been Panoply customers for years, and we're enthralled that Panoply is now available for Azure SQL Data Warehouse. As a multi-cloud company, we need Panoply's fast data ingestion across our solution set and Microsoft Azure is an ideal addition for us. For us, Panoply on Azure has been easy to implement and Azure Synapse Analytics's performance has been super impressive!""
Ready to get started? Head on over to the Microsoft Azure Marketplace and get to assimilating all your data! We look forward to having you on the data train! 📈🚂