Reporting tools play a vital role in enabling analytics teams to generate up-to-date snapshots of critical business areas that demand attention. These valuable insights are then shared across different departments and teams for monitoring and more.
However, the line between reporting tools, analytics tools, and business intelligence (BI) tools is murky at best. This is especially true for some reporting software packages that allow users to do a little bit of all three.
Reporting tools vs. business intelligence tools
Although it can be a little confusing at times, there are some key differences between reporting tools and business intelligence tools.
Reporting tools help businesses generate a "snapshot" of current business activities. These analytics and reporting tools help put together a picture based on relevant data for specific and narrow subsets of your business operations.
For example, if you want monthly sales figures for a particular product category, a reporting tool will probably provide that with a couple of clicks.
A business intelligence (BI) tool, on the other hand, helps enterprises investigate what drives certain trends. You can achieve this by integrating data from various sources, some entirely external, to see the bigger picture over an extended period.
To put it simply, reporting tools show what's going on at a specific point in time, while BI tools help you understand why.
You can also leverage reporting software that helps organize and analyze data from different sources. In this scenario, some of the best reporting software in the marketplace helps visualize data by structuring it and arranging it in charts and tables.
At Panoply, we love reporting tools because we're in the business of providing data and integrations with a variety of popular data sources.
This approach helps power any good BI tool with an ODB connection with data from your CRM, database, ad platforms, and many other sources. So, no matter what reporting tool you choose, Panoply makes it easy to get fresh data for in-depth reporting.
1. Zoho Analytics

Zoho Analytics is both a self-service BI and reporting tool (remember how I said things are murky at best?) that comes with pre-built reports and dashboards and 100+ connectors.
This tool emphasizes both usability and automation by collecting and automatically checking your data for errors, gaps, and more. It will also give you the option of generating cross-functional reports without ever constructing a single query.
You can quickly control who sees the resulting reports ("one report, multiple views") and change the rules on the fly using its highly configurable report access settings.
Zoho Analytics is perfect for teams with a democratized BI approach where multiple methodologies and levels of technical sophistication come into play. Best of all, Zoho Analytics also seamlessly integrates with Panoply.
TL;DR: It's a BI and reporting tool that offers smart data alerts and forecasting. As it's highly automated, Zoho Analytics makes generating BI and reports a breeze. However, you might need a coder to generate some reports.
Zoho Analytics pricing: $24–$455 per month depending on the number of users and amount of data, and a 15-day free trial is available.
2. ClicData

ClicData is a completely cloud-based business reporting platform that comes with a data warehouse.
Best for SMEs and large enterprises looking for speed and agility, ClicData allows users to:
quickly pull data from disparate sources into their personal data warehouse,
clean and process it through a proprietary ETL system,
and generate reports and dashboards leveraging its simple drag-and-drop interface.
ClicData is highly user-friendly, easy to embed, and easily accessed from any device from anywhere.
As it offers both Android and iOS mobile integration, you can check reports while out on the field. Reports can also be quickly dispersed via email or pushed to the web and social media platforms.
However, users are known to complain about customer service and tech support.
TL;DR: ClicData is a user-friendly business intelligence and reporting tool that ticks all the boxes. However, it can be challenging if you must depend on their support.
ClicData pricing: starts at $71 per month, and a 14-day free trial is available.
3. Whatagraph

If you're into social media and marketing, Whatagraph might be the right business reporting platform for you. Popular among digital agencies, this automated and user-friendly platform helps generate eye-catching visual cross-channel multi-account marketing reports (that people will read).
Whatagraph automatically collects data from all your marketing channels and generates reports on demand. You can also check your cross-channel performance metrics with a click or peek at what's going on in real-time.
However, users report that it's pretty buggy, and some features aren't easily understood.
TL;DR: A robust business reporting platform for digital marketing agencies, but it can be buggy. Although Whatapgraph integrates with over 40 digital tools, it does not integrate with Panoply.
Whatapgraph pricing: $119–$699 per month, and a 7-day free trial is available.
4. Holistics.io
Holistics.io is a data modeling and self-service BI and reporting tool that helps data scientists and engineers find answers to important questions. Although the marketing collateral screams a "no-code solution" for non-technical users, it can prove to be challenging.
For example, Holistics enables data professionals to go straight into SQL from the interface to engage in advanced analytics. So, if you don't know your way around SQL, this isn't the right tool for you.
Holistics cuts your data-wrangling time by half, so you'll have more time to engage in high-level data analysis. As it's designed to work with your existing data infrastructure, you can quickly bolt it onto your existing data warehouse and start working quickly.
All that being said, users have reported that it isn't as extensive as other tools in this niche.
TL;DR: Holistics is a good tool for SQL ninjas but can prove challenging for non-technical users.
Holistics.io pricing: starts at $100 per month, and a 14-day free trial is available.
5. DBxtra Report Designer

DBxtra is a leader in developing ad hoc business intelligence, analytics, and reporting tools, including Report Designer.
DBxtra Report Designer is perfect for companies with non-technical and inexperienced report designers. This is because they can create and distribute interactive web reports and dashboards with zero knowledge of programming or SQL.
Low- to no-code users also benefit from a step-by-step report building interface, extensive tutorials, sample data sets, and report templates. As Report Designer connects to a wide variety of database types, you can bolt right onto your existing data stack.
Although users can design, deploy, and manage interactive ad-hoc reports and dashboards within minutes, some users report trouble navigating through some advanced features.
TL;DR: DBxtra Report Designer is an excellent tool for small and mid-sized companies that demand data reporting and analytics. However, advanced features might be a challenge for novice users.
DBxtra Report Designer pricing: $3700 for a perpetual license.
6. AgencyAnalytics
AgencyAnalytics is a popular enterprise SEO and marketing dashboard that helps marketing agencies show their clients how campaigns are unfolding. Its built-in SEO tools include backlink reports, rank tracking, and site audits.
AgencyAnalytics allows marketers to white label the dashboard and provides clients personal logins to watch their marketing campaign performance in real-time. You can also schedule and automate branded reports that provide timely SEO updates.
However, as AgencyAnalytics concentrates on marketing, it comes with a relatively small set of data integrations (50+) out of the box (and you can't integrate it with Panoply).
TL;DR: AgencyAnalytics is a popular and affordable marketing campaign reporting tool. However, some users report that the features are rudimentary at best, so it's not the right reporting tool for advanced analysis.
AgencyAnalytics pricing: $49–$399 per month, and a 14-day free trial is available.
7. AnswerRocket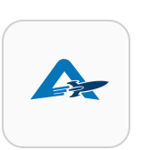 AnswerRocket is an AI-powered BI analytics and reporting tool built for businesses that demand direct access to their data.
As it leverages natural language processing, you enter your queries just as you would ask someone a question in plain English. Once you type in the question, smart algorithms get to work finding the best data source based on data you've already ingested using its set of various data connectors.
If you can't figure out what kind of data you're after, AnswerRocket will make suggestions based on available data sources. You can also build interactive visualizations and dashboards, automate entire workflows, uncover actionable insights, and more.
This enterprise BI and reporting tool is ideal for large companies who want to make data-driven decisions accessible to everyone.
TL;DR: AnswerRocket is perfect for large corporations who want to make data-driven decisions across departments. However, some users report that it can be buggy.
AnswerRocket pricing: available upon request, and a free trial is available.
8. SAP Crystal Reports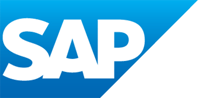 SAP Crystal Reports is a popular reporting tool among small and medium-sized businesses. As it's a Windows-based, on-premises, reporting tool, you can use it both online and offline.
Although it's SAP's de facto standard in reporting, Crystal Reports isn't the most accessible tool on this list. This is because you must use a proprietary language to use it.
However, those who have the patience to learn how to use SAP Crystal Reports will benefit from visually appealing, dynamic, and richly formatted reports from just about any data source. You can also deliver the output in 28 languages and over a dozen different formats.
So, if your operations extend beyond your borders, this might be the right reporting tool for you.
TL;DR: SAP Crystal Reports takes information from any data source and turns it into eye-catching interactive reports. However, you need to know the proprietary language to use it.
SAP Crystal Reports 2020 pricing: $495 per designer, and a free trial is available.
9. Mode Analytics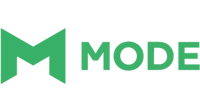 Mode Analytics is a fully-featured data analytics and reporting tool for business-minded analysts and data scientists. This cloud-based business reporting platform combines interactive visualizations, SQL editor, shareable live reports & dashboards, and Python and R notebooks.
Mode Analytics makes connecting data sources to the built-in SQL editor and visualization platform a breeze. You can also auto-update dashboards whose themes and styles can be tailored on the fly to generate attractive data visualizations.
Another thing you can do is create Python or R notebooks and share them without worrying about replicating development environments because you can share the data, analysis, and resulting dashboard all through Mode.
It's an excellent tool for data scientists and code ninjas who want to share dashboards and reports and collaborate more efficiently.
TL;DR: Mode Analytics is highly user-friendly and perfect for code-loving data scientists who want to collaborate seamlessly. However, non-technical users will have to contend with a significant learning curve.
Mode Analytics pricing: available upon request, and a free trial is available.
10. Metabase

The open-source BI tool Metabase helps businesses of all sizes analyze data and ask less complex questions about day-to-day operations on a unified interface. You can quickly monitor pre-set goals, manage databases, modify KPIs, and more.
This cloud-based and on-premises platform is the perfect solution to improve the data literacy of team members while generating visually appealing charts of your data.
Although its SQL-but-not-quite-SQL style data interface caters to advanced SQL users, they might still find it tricky and a little challenging to get used to.
As Metabase focuses on more mundane aspects of data, it's not for the data engineer looking to engage in advanced analytics. It's best suited for teams looking to generate simple but attractive reports while keeping costs down.
TL;DR: Metabase is ideal for businesses of all sizes who want to engage in data analytics on a tight budget. However, the data interface can prove to be a challenge for more advanced users.
Metabase pricing: starts at $85 per month, and a free version and free trial are available.
11. Looker

Looker is a data analytics and reporting tool that allows data teams to explore data in any way they like while breaking down data silos. It helps companies reimagine their data visualization and business intelligence projects and quickly integrate data from disparate sources into a single view.
Although Looker was built to help everyone in the organization make better-informed decisions, it's geared more towards tech-savvy users. So, if you're passionate about writing SQL queries or working with its built-in data modeling language (LookML) and git integration, this might be the right solution for you.
Looker is the ideal solution for companies with big budgets and a need for complex analyses and real-time snapshots.
TL;DR: Looker is a data analytics and reporting tool that is perfect for a data team with a mix of skill levels. However, Looker demands deep pockets and isn't for everyone.
Looker pricing: available upon request but usually falls in the $3,000–$5,000 range per month for ten users.
12. Tableau
If you work with data, then you've probably heard about Tableau. It's the most popular data analysis and visualization tool that helps transform raw data into actionable insights.
Tableau connects easily to data stored just about anywhere and in any format. Its low-code interface also allows business users to effortlessly generate a wide range of attractive visualizations and interactive dashboards.
Tableau also offers over 150 built-in functions and a wide range of pre-built data connectors to perform ad hoc analyses quickly. Its drag and drop feature helps create interactive dashboards with advanced visual analytics.
When it comes to reporting and shareability, Tableau shines. It enables users to share insights quickly across the organization while controlling access. It's also one of the only reporting tools on this list that delivers immersive mobile experiences.
However, users complain that it falls short when it comes to time-series data.
TL;DR: Tableau is a popular data analytics and visualization tool that has something for everyone in the organization. As it delivers robust mobile experiences, it's highly suitable for data teams on the move.
Tableau pricing: starts at $70 per month, and a 14-day free trial is available.
13. FineReport

FineReport is an industry-agnostic, Java-based, tool that helps data scientists build complex reports leveraging its simple drag-and-drop feature. It's user-friendly, and its intuitive designer (that's like a spreadsheet) helps fetch, integrate, analyze, and visualize data without writing any code.
FineReport's operability and effects are quite impressive, and the addition of open-source libraries helps grow its functionality considerably.
However, developers state that the user interface and experience could be better.
TL;DR: FineReport is a user-friendly reporting tool that lets you engage in complex analyses and generate flashy charts and reports without breaking the bank.
FineReport pricing: free for personal use, and enterprise pricing is available upon request.
Which reporting tool is right for you?
As with most things, when it comes to reporting tools, there's no lack of choice. While that can be a good thing, comparing all the options available and picking the "right one" might feel overwhelming.
We get it, and to make it easier, we have narrowed it down, even more, to help make your decision as easy as possible.
If you're primarily working with marketing data, try AgencyAnalytics or Whatagraph.
If you want to do reporting but are also analytics-curious, try Looker, Mode, or Tableau.
If you want something free, try FineReport or Metabase.
If you're looking for an enterprise-scale solution, try SAP Crystal Reports or AnswerRocket.
Regardless of which tool you choose, Panoply can make it even more powerful. Panoply integrates with a ton of data sources, stores your data, and connects to your favorite reporting tools so your data is always fresh and your dashboards load more quickly. Learn more with a demo or get started for free.