There are few things more validating for a business than happy customers and positive testimonials. Not to toot our own horn, but peer-to-peer review site G2 awarded Panoply 11(!) badges for the summer quarter based on customer reviews, and we're pretty excited about it.
We sat down with Panoply founder Yaniv Leven to talk about what this means for the company.
Allison: Two badges that stood out are Easiest Setup and Fastest Implementation, which we've won for 14 straight quarters. How does this underscore your goals when you started Panoply?
Yaniv: Those two were the goals. When we set out, the vision we had was different than existed in the marketplace to that point; even today we're an outlier in the warehousing and data space.
Most technologies in data space fight around two axes: cost and speed. Panoply wanted to bring a different voice to the market and reach companies from the UX perspective; we wanted to build an infrastructure where people who weren't data experts could still play around with the data. We didn't create a new data warehouse, but took warehousing structures already in the space and made them accessible to people who aren't data engineers.
To use Panoply back then, and definitely today, you don't need to be an engineer to manage ELT processes or build data infrastructure - Panoply takes care of that and scales with you. We'll automate building the infrastructure so you can focus on the data.
A: We also received three new badges this quarter in the small business category: Easiest to Do Business With, Best Relationship, and Best Support. Can you speak to how building on these recognitions supports the direction you'd like to see the company go in the next few years?
Y: Our general approach has been bottom-up; Panoply can be harnessed by small organizations, startups, larger SMBs, and different business units within an enterprise organization. Even if you're a small company you still need to be data-oriented, and there aren't really tools out there to do that without a full-scale architecture you'll have to switch when you grow.
Panoply is a fully scalable architecture that can grow with you, and we'll continue supporting that as we grow ourselves and look to larger organizations with SQream.
Customer support and success is an output of a general philosophy of connection with the customer. Ever since the beginning, we've partnered with technologies that enable our customers to get more value from their data stack, and put a lot of effort into automating support processes and providing different levels of support. Panoply customers come from a different background than most data warehousing customers - they're usually not engineers, and that's where the customer success team can support them if they're not versed in the infrastructure, etc.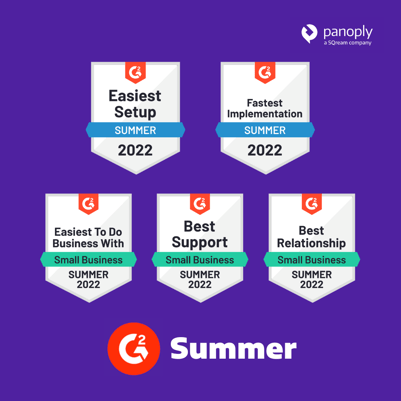 A: How has the acquisition by SQream increased our visibility in the data and analytics market?
Y: SQream is a GPU based database and attracts the very largest types of customers in the data space - organizations that deal with hundreds of terabytes or petabytes of data and have to solve processing challenges.
Panoply does the opposite and works with smaller companies who don't have too much knowledge around the data infrastructure but need to quickly set something up to help them understand their business.
The merger increased visibility to both types of technologies across spaces and enabled Panoply to grow as a product into larger organizations that we typically didn't address in the past. Right now we're working on a project that will incorporate the best of both worlds: "SaaS-ifying" these technologies with our superb and unique UI to enable organizations that handle incredible amounts of data to automate through Panoply.
A huge thank you to Yaniv for taking time to chat about the badges and what's coming up for Panoply, and thank you to our customers for making this recognition possible.
Watch the full interview here.
If you'd like to see first-hand what our customers are talking about, try our free, 21-day proof of value.