Reflecting on the first-ever offsite team meetup

Last month, we had our first Panoply offsite in New York, and for many of us this was the first time meeting and collaborating in person. There's something truly great about being face-to-face with colleagues, so we took advantage of this time to shoot the first few episodes of Data Bytes.
For this session, marketing sat down with Saray Ben-Meir, Chief of Staff at SQream. We chatted about the offsite, what it's like to finally be together as a group again after years, expectations and surprises, and what she envisions for future team events.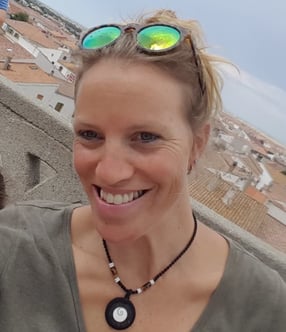 Saray told us that for her, it was surprisingly emotional to be in person again. This rings true for me because not only does it feel like turning a corner after the pandemic, but it builds a foundation for working together - virtually or otherwise.

She looked back at the six months since SQream acquired Panoply and said she's very happy with what we've achieved so far together. We're not taking for granted the smooth integration and collaboration we've built in such a short time, and it speaks to both organizations being connected to a joint vision.

The offsite was a great success, and we look forward to bringing to life the ideas we discussed and plans for the future.

Watch the full video here.

Is there a data topic you'd like to hear us discuss? Reach out to the team for episode suggestions.