Since Google acquired Alooma, this lightweight cloud-based ETL tool has evolved to snap in really well to BigQuery and Google's data warehouse. This means that Alooma ETL users on Google Cloud Platform can focus more on the project and less on the technical side of things by leveraging its automation capabilities.
However, if you're not exclusively using Google Cloud offerings, streaming data, and creating automated pipelines to bring disparate data sources together, you're going to hit a brick wall and fast.
So, if you want to orchestrate a highly efficient data pipeline that works outside the Google ecosystem, you might want to look elsewhere.
To make the process easier, we rounded up the 10 best Alooma ETL alternatives that you can use while happily staying destination-agnostic.
1. Panoply
Panoply is a self-service cloud ETL tool and data warehouse that comes with a wide variety of data connectors out of the box.
From Facebook and Shopify to DynamoDB and MongoDB, Panoply makes ETL and data ingestion quick, painless, and more dynamic.
Although you can engage in complex analytics, you don't need a data engineering team to work with Panoply. As this ETL tool comes with a managed cloud data warehouse, you won't need to store your data elsewhere.
TL;DR: Panoply makes working with a wide range of data sources, technologies, and platforms a breeze. Even though it's one of the best ETL tools for data scientists to engage in complex analysis, just about anyone in your organization can use it.
Panoply pricing: see all pricing options; a free trial is also available.
2. Stitch

Stitch is a no-code ETL tool that's part of the Talend suite of applications. So, if you're already using Talend products, this might be the right solution for you.
It also connects seamlessly with a number of BI tools, Amazon Redshift, and Google BigQuery.
Built for data analysts and business intelligence teams, Stitch is also known to be good at pulling data from APIs that often change into staging databases
However, Stitch lacks a SQL workbench and doesn't offer any built-in features to create dashboards or reports. It also only performs transformations that are compatible with the destination.
TL;DR: Stitch comes with extensive integration options, but you're limited to using one data warehouse at a time.
Stitch pricing: starts at $100 per month, and a 14-day free trial is available.
3. Fivetran

Fivetran is a fully managed ETL tool that seamlessly integrates data from SaaS services and databases into a single data warehouse.
You can quickly set up ETL pipelines with a few clicks and move massive amounts of data from a wide range of data sources into your data warehouse. If you don't have one, Fivetran can spin one up for you (but you'll have to pay extra for it).
Popular among developers, Fivetran works with multiple data warehouse servers and boasts a ton of integrations (including Panoply).
However, users report technical issues that are hard to identify and rectify.
TL;DR: Fivetran is ideal for large enterprises working with enormous volumes of data from a variety of SaaS services. However, it can be quite buggy, and finding solutions appears to be a challenge.
Fivetran pricing: follows a consumption-based price model, and a 14-day free trial is available.
4. Singer

Singer is an open-source ETL tool built by the people behind Stitch. However, unlike Stitch, which follows a no-code approach, Singer is better suited for tech-savvy users who are more comfortable running their ETL processes from the command line.
Singer is modular, and its library of pre-built "tap" and "target" modules makes building modular ETL pipelines a breeze. In this scenario, taps are pre-built scripts you can use to collect data from specific sources and deliver it in standardized JSON to targets. You can also swap your taps and targets on the fly.
TL;DR: Singer is the perfect tool for coding ninjas working with a massive trove of data. As such, business users will need to get over a significant learning curve to work with this ETL tool.
Singer pricing: free and open source.
5. Blendo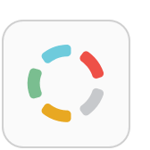 Blendo is a flexible ETL tool that's popular among marketing and sales teams. Like Fivetran and Stitch, Blendo also concentrates on cloud-based, no-code ETL processes.
It provides analytics-ready data from Salesforce, NetSuite, Zendesk, and more, so you can start working with just about any decent BI tool within minutes.
As Blendo comes with pre-built data connectors, you can quickly point data collection scripts at multiple data warehouse destinations, including Amazon Redshift, Google BigQuery, and Panoply.
This tool is best suited for business intelligence teams with a mix of skill sets. Although it comes with a ton of integrations, users are known to be left wanting more.
TL;DR: Blendo helps pull and combine data from multiple sources almost effortlessly. However, users continue to demand more integrations, so make sure to look into it before committing.
Blendo pricing: starts at $150 per month, and a free trial is available.
6. Talend

Talend is an open-source ETL data integration solution that's compatible with both on-premises and cloud data sources.
Equipped with hundreds of pre-built integrations, small businesses could potentially run their entire analytics operation for free with its open-source version. Its paid tier is more suitable for larger enterprises.
It boasts a robust GUI that allows you to use standard connectors to manage a large number of data source systems seamlessly. However, users complain that it's not intuitive and that it makes the management of basic tasks at scale cumbersome.
TL;DR: Talend works well in hybrid environments and offers a robust free and open-source option. However, you'll probably run into some trouble as you start to scale your data operations.
Talend pricing: the paid edition starts at $1,170 per user per month, but an open-source version and free trial are also available.
7. Informatica

Informatica offers a suite of data integration solutions which include PowerCenter. Known for its powerful automation capabilities, Informatica is one of the most prominent players in this space.
However, when compared to the competition (including Alooma), Informatica PowerCenter doesn't come cheap. As such, it's better suited for large enterprises or multinationals with deep pockets (I'm talking about a six-figure range).
PowerCenter provides fast data ingestion and processing capabilities using a metadata-based approach for those of you who can afford it. Users also love PowerCenter's automated error logging and early warning systems that help highlight ETL pipeline issues before they become a nightmare.
TL;DR: Informatica PowerCenter is a powerful, intuitive, and mature ETL tool. However, it comes with a hefty price tag that's out of reach for SMBs.
Informatica PowerCenter pricing: starts at about $2,000 per month for the most basic plan, and a free trial is available.
8. Xplenty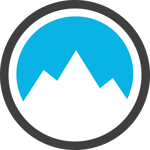 Xplenty is another cloud-based ETL and data integration platform that comes with a user-friendly and intuitive visual interface. Built for marketing, sales, and support verticals, users can quickly build data pipelines between a wide range of data sources and destinations and centralize them in one place.
Designed specifically for business users, you can use its simple point-and-click connections to get your data analytics project started within minutes. The sandbox cluster also makes development and testing a breeze.
However, more advanced users might be disappointed with Xplenty's limited technical offering. Users also report that debugging is a challenge as error logs are far from specific.
TL;DR: Xplenty is perfect for business users who want to do more with their data. However, data scientists and data engineers might want to look elsewhere.
Xplenty pricing: available upon request, and a free trial is available.
9. Skyvia
Skyvia is a cloud-based data integration platform that is an excellent option for users getting their feet wet in the data game. This is because Skyvia's no-code data integration wizard makes the whole process feel effortless.
Although Skyvia does a good job with the "extract" and "load" part of the ETL processes, the "transformation" part can be challenging. Complicating things further, users report that documentation is limited and that live support can be affected by time differences.
TL;DR: Skyvia is a good data integration tool for business users. However, if you run into trouble, getting help might be a challenge.
Skyvia pricing: the basic package starts at $19 per month, and a free version and a number of free trials are also available.
10. Hevo Data
Hevo Data is an ETL data integration solution that comes with more than 100 pre-built connectors out of the box. If you know Python, you can quickly define preload transformations within minutes.
However, like the Alooma ETL tool, you'll have to deal with some limitations. For example, Hevo Data won't let you add your own data sources.
Users also report challenges when it comes to applying new data transformation rules retroactively.
TL;DR: Hevo Data is an excellent option when it comes to pulling in data from SaaS applications, streaming services, and SDKs. However, you won't be able to connect your own data sources quickly.
Hevo Data pricing: starts at $249 per month, and a free version and free trial are available.
How to pick an alternative to Alooma
If you're looking for alternatives to Alooma, there are plenty to choose from, but you should tailor your choice to your needs and situation.
Try Panoply free for 14 days, or request a personalized demo when you're ready.