Stripe is a powerful payment processing SaaS platform that's simple and easy to use. Mobile apps and online platforms that use Stripe can quickly accept American Express, Discover, MasterCard, Visa, and other credit cards.
However, Stripe reporting can be less than straightforward. While it's great at making online transactions easy, analytics is a challenge for anyone dealing with a global marketplace.
For example, you must deal with multiple currencies, payment gateways, and so on.
Businesses that plan to scale must strengthen their data analytics protocols by leveraging Stripe data analysis tools that will help them drive growth. This makes it critical to find the right Stripe reporting tool to support your analytics exercises.
The best Stripe analytics tool for your business will depend on your industry niche, available resources, and expertise.
At Panoply, we're passionate about making the data analytics game as easy as possible. That's why we researched & compared things like cost and usability, weighed up the pros and cons, and formulated a handy list of the 9 best tools for your Stripe reporting needs.
1. Stripe (native reporting)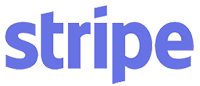 Stripe offers a bunch of reporting tools out of the box. These tools include financial reports (to track your cash flow), cost-plus reports, QuickBooks reports, and custom reports.
However, collecting and reporting on Stripe data alone isn't enough. You must pipe in data from multiple sources to get consolidated financial analytics and insights that drive smarter business decisions.
Stripe native reporting tools also fall short when analyzing financial data with multiple currencies. They also don't factor in product payments that aren't processed via Stripe.
TL;DR: Stripe's native data reporting and analysis tool fits the bill for small business operations. If you have plans to scale and go global, it's best to look for a more comprehensive reporting tool.
Stripe native pricing: Stripe's native reporting tools come free with your sign-up and start at 2.9% plus $0.30 per credit card transaction.
2. Stripe Sigma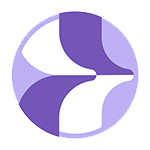 Stripe also offers Stripe Sigma, a robust and customizable reporting tool for online businesses who want something more than Stripe's native reporting option.
If you have some SQL ninjas on your team, this might be the right Stripe analytics solution for you. The ability to run SQL queries essentially takes Stripe Sigma into the realm of advanced business intelligence, but (and it's certainly a massive "but") Sigma analysis, at best, is narrow in scope and fails to process some payment data from external sources.
With Stripe Sigma, you can quickly (almost immediately) identify your top-selling items, churn rates, customer acquisitions, and other vital insights.
You also don't have to pay expensive monthly subscription fees (like you would with any other Stripe data analysis tool), as Stripe prices Sigma on a sliding scale based on the number of monthly charges running through the platform.
TL;DR: Stripe Sigma offers much more than the Stripe native reporting tool. However, it still falls short when reporting on data collected from external sources like payment gateways and more.
Stripe Sigma pricing: starts at $0.02 per transaction per month.
3. Baremetrics

When it comes to Stripe analytics tools, Baremetrics is one of the better ones in the marketplace. It helps data teams generate a wide variety of insights, including comparison charts and metrics, to keep an eye on the competition, but it'll take a bit of time to get the hang of it.
Baremetrics allows users to generate dashboards with just one click. You can choose from a drop-down list of metrics, create forecasts, and plan activities like your Monthly Recurring Revenue (MRR), Annual Recurring Revenue (ARR), and Customer Lifetime Value (LTV).
You can also build customer profiles, track their activity, and set up daily, weekly, or monthly reports.
TL;DR: Baremetrics helps e-commerce stores better manage and analyze Stripe data. Those who are not tech-savvy can use it, but it takes a bit of time to dive deep into Stripe analytics. Users also complain that Baremetrics only works well with standard data and that customer support is relatively poor.
Baremetrics pricing: is based on your current MRR, and a 14-day free trial is available.
4. Panoply

Panoply is a cloud-based, code-free, ETL and data warehouse platform that makes sophisticated Stripe reporting easy. It also helps users complete complex tasks like data mining, scaling, and schema building.
Panoply will let you import and integrate Stripe data with no schema or modeling to engage in simple and advanced analysis.
Although Panoply was built for expert data engineers and scientists, business users can also take advantage of its code-free interface.
Advanced users can get more from Panoply's SQL workbench and take advantage of built-in ETL integrations for CRMs, cloud APIs, databases, and much more.
TL;DR: Panoply is an excellent tool for online businesses with a mix of technical and non-technical users. It's also more than just a reporting tool as Panoply also provides storage out of the box.
Panoply pricing: check out our pricing options; the base cost includes ETL and storage. We also offer a 14-day free trial for you to test out Panoply.
5. Zoho Analytics

Zoho Analytics allows users to analyze Stripe subscription data effortlessly. Popular among sales teams and consultants (and not just Stripe customers), anyone with spreadsheets experience can change rules on the fly, control access to insights, and more.
As it's a platform that focuses on usability, you can effortlessly navigate through it, slice and dice your data, and create dashboards and reports. You can also automatically generate reports without constructing any queries.
However, while Zoho Analytics concentrates on making it easier for non-technical users, some still find it challenging to get up to speed.
TL;DR: Zoho Analytics does an excellent job of automatically collecting and analyzing data from Stripe and other sources. Although it's one of the Stripe analytics tools designed for non-techy users, the learning curve still proves difficult for some.
Zoho Analytics pricing: starts at $25 per month (for two users), and a 15-day free trial is available.
6. Putler

Putler is often used as a Stripe data analysis tool to generate hundreds of reports, insights, and metrics with just one click. Once integrated with Stripe, you can maintain your data without much effort.
As one of the go-to Stripe reporting tools for e-commerce businesses and marketers, Putler lets users quickly understand what works and what doesn't. While this is essentially a lifesaver for online retailers, advanced data users may find themselves wanting more.
TL;DR: Putler works well for small and medium-sized online stores that use Stripe. However, those who want to engage in advanced analytics should look elsewhere.
Putler pricing: starts at $29 per month, and a 14-day free trial is available.
7. ChartMogul
Subscription-model businesses that use Stripe will benefit from ChartMogul and its real-time reporting & analytics features and its ability to deliver one-click analytics. It provides a wide range of built-in metrics for sales, finance, and marketing, to help you build better subscription models.
ChartMogul allows you to pipe in external data and build custom user segments quickly. You can also perform Stripe analyses based on geographic location, different subscription plan types, customer cohorts, and so on.
However, some customers complain that certain reports lack detailed explanations. Users also complain that technical support is often unavailable.
TL;DR: ChartMogul is ideal for any type of subscription business that's looking to scale. However, it doesn't let you perform in-depth analyses on Stripe data.
ChartMogul pricing: starts at $100 per month, and a freemium version called Launch is available.
8. Octoboard

Octoboard is a cloud-based reporting solution that offers two options, one for business and the other for marketing agencies. Both connect to Stripe (with an add-on) and help users analyze and keep track of purchases in real-time.
To help you get up and running quickly, it comes with pre-built templates to track revenue metrics, real-time Stripe payments, and traffic.
It allows you to connect to any cloud application and create interactive dashboards. You can also improve your sales and marketing efforts by leveraging automatic reporting with insights into online engagement metrics, search rankings, SEO, social network signals, web analytics, and a whole lot more.
TL;DR: Octoboard is perfect for e-commerce platforms with decent marketing budgets who are looking to manage their resources efficiently.
Octoboard pricing: starts at approximately $10 (or €8) per month for Octoboard Business and about $30 (or €25) per month for Octoboard for Agencies, and the E-Commerce Suite premium data add-on costs $12 (or €10) more.
9. CData

CData lets you quickly connect your Stripe account data and other data sources through its bi-directional data drivers (JDBC and ODBC). You can build custom applications and workflows based on the data, leveraging modern components and frameworks like ADO.NET, MuleSoft, and SSIS.
As CData is more than just a Stripe reporting tool, e-commerce companies can also benefit from its universal data pipeline, continuous replication, automation, and more.
Although you don't have to be a data engineer to connect and use CData with Stripe, you might need support, which is often absent. Users also report that connectors lack incremental uploads, making data syncs inefficient.
TL;DR: CData is a robust tool that helps online stores get more from their data. However, inexperienced users might have some trouble getting over the learning curve.
CData pricing: available upon request.
What's the right Stripe analytics tool for you?
As e-commerce becomes increasingly competitive, data analytics is critical to business relevance. That's why e-commerce platforms using Stripe should leverage all the tools and resources available to gain a competitive advantage.
To make your choice more simple, we've come up with 3 options:
If you're following a

subscription-based business model, go with ChartMogul.

If your

marketing and sales

are closely aligned,

try Octoboard.
If you're looking for a Stripe analytics and reporting solution with seamless access to a variety of native data sources, a best-in-class support team, and a whole lot of storage, then Panoply is probably your best bet.
To learn more about what Panoply can do for your business, set up a personalized demo tailored specifically for your needs.