Data is the rocket fuel that's driving innovation and catapulting businesses forward. Today, we're spoiled for choice when it comes to data analytics tools in the marketplace.
So, it begs the question, what are the best data analytics tools?
The short answer is "it's relative." To derive the most value from data, organizations need to choose the right data analytics software tools that best support their business goals and available resources and technical expertise.
At Panoply, we're on a mission to absorb all the information about leading big data analytics tools so you don't have to. We put together a list, grouped them, and compared these tools based on usability, price, and more.
The starter pack
Like anything else in life, you have to start with the basics. The same applies to data analytics tools. Before you jump into the big data game, it's best to first have a solid grasp on the basics. The good news is that you might have already used the following tools at some point in school or your career.
1. Excel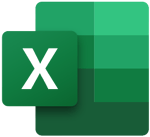 Microsoft Excel is industry-leading spreadsheet software that comes bundled with Office 365. Does it seem weird to include it on this list? The reality is that depending on how you use it, Excel can be a basic spreadsheet or a robust data analysis tool for finding insights.
Excel lets you track just about anything and is designed to organize your data and create charts and graphs with a couple of clicks. You can also easily upload the information into a cloud data platform like Panoply to engage in more advanced analytics.
TL;DR: Excel is an excellent tool for businesses of all sizes. It's ubiquitous, and most people have had some experience with it, so it's a good place to start your big data journey. However, users complain that Excel isn't very intuitive, it's difficult to manage as your organization scales, and it's easy for errors to creep into your data unnoticed.
Excel price: Excel is packaged with other Office 365 solutions with the primary tier starting at $5 a month with an annual commitment. A one-month free trial is also available.
2. Google Sheets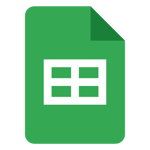 Like Excel, Google Sheets is also spreadsheet software. As it's cloud-based, you can create, collaborate, and edit shared spreadsheets in real-time (and on your preferred device).
If you're familiar with Excel, Sheets will be a breeze in terms of usability, but it falls short in terms of features. That said, it's free for personal use and becoming increasingly integrated into businesses.
TL;DR: Sheets is perfect for any type of business that demands built-in templates, editing tools, and pivot tables. As it doesn't boast the same number of functions and features available in Excel, you'll have to spend time looking for appropriate add-ons.
Sheets price: Sheets is free for personal use; enterprises must contact sales for a Google Workspace quote.
Classic BI tools
Spreadsheets are great, but they tend to buckle when faced with massive volumes of data. that's where business intelligence tools come in. With these tried and tested traditional BI tools, companies can manage their data and find insights much more effectively.
3. Tableau

Tableau is an undisputed leader among data analytics software tools. Over the last 18 years, Tableau has dominated this space through continuous innovation and a low-code interface with over 150 built-in functions for calculations and data analysis.
Positioned as a BI tool for non-techy business users, Tableau doesn't require much effort to get started. However, users report that it's tricky to navigate. So, a bit of training might help before you go all-out creating your own reports. Tableau also comes with an extensive range of pre-built data connectors out of the box (including one for Panoply).
TL;DR: Tableau is a BI tool for companies that want to make intelligent decisions across departments. However, it's a bit expensive when you compare it to similar big data analytics tools on the marketplace.
Tableau pricing: Tableau provides pricing options for both individuals and enterprises; plans start around $35-$70 per user per month.
4. Power BI

Power BI is has something for everyone in the organization. If you're already comfortable with the Microsoft stack, this might be the right BI tool for you. Both business users and data scientists enjoy Power BI's ability to quickly import data from multiple sources and unify it to create highly immersive and interactive experiences. It's also an excellent BI tool for visualizing data without much effort.
Power BI is also an affordable BI tool for basic use. Users report that performance tends to lag on enormous data sets. They also note that software updates (which occur every few months) come with many changes that can take some getting used to.
TL;DR: Businesses of all sizes already working with the Microsoft stack can quickly adopt Power BI and start making intelligent decisions. However, if you plan to work with massive data sets, it's best to look elsewhere.
Power BI pricing: Power BI Pro starts at $9.99 per user per month for cloud-based analytics. The enterprise premium tier costs $4,995 per capacity per month for enterprise-grade BI and big data analytics.
5. Grafana

When it comes to open-source analytics tools, Grafana is at the top of the list. Equipped with dashboards for reports for DevOps, IIOT, and AdTech, Grafana helps teams track application behavior, user behavior, and the frequency of errors that often pop up in pre-production environments.
Some of the key benefits of using Grafana include the ability to connect to just about any data source, highlight business-critical KPIs, and deploy on-premise. So, if security, privacy, and regulatory compliance are vital to your industry, it's worth giving Grafana an in-depth look.
TL;DR: Grafana is perfect for highly regulated industries that develop apps and work with smart sensors. However, you need to have a solid SQL foundation and customizing dashboards requires a significant investment of your time.
Grafana pricing: is based on actual usage; a free trial is available.
6. Looker

Looker is a Google-owned BI tool that helps teams break down data silos by enabling seamless integration of disparate data sources, bringing it into a single view in one central repository where all the data is stored. Looker users can quickly explore, analyze, and share vital real-time insights across departments.
Looker is best suited for tech-savvy data professionals because you'll have to learn LookML (a SQL derivative) to get the most out of this BI solution. However, users report that the advanced charting functionality is limited and that they would like more options when it comes to building dynamic graphs.
TL;DR: Looker is a good cloud-based BI tool for companies governed by regulatory compliance protocols (GDPR, HIPAA, SOC 2 Type II, and more). However, it still lacks some advanced features loved by data analysts and other techy users.
Looker pricing: You have to get in touch with their sales team for customized pricing; a free trial is also available.
7. Plotly

Plotly concentrates on making it easier to explore, understand, and share insights through data visualization. As graphs and charts are interactive, you don't have to create a whole bunch of them.
With complementing products like Chart Studio, Plotly helps teams create attractive and interactive data visualizations in the programming language of their choice. Although Plotly is an open-source BI tool, the enterprise tier can be out of reach for some businesses.
TL;DR: Plotly is an excellent data visualization tool for organizations with techy users. The company offers a lot of services, and users report that this makes it confusing to get started.
Plotly pricing: A limited free and open-source option is available. However, the enterprise tier starts at $50,000 per year.
8. ThoughtSpot

ThoughtSpot is an embedded analytics platform that helps users break data silos by enabling them to quickly sift through data from a variety of data sources and engage in natural language searches.
ThoughtSpot is a good data analytics tool for business users as its AI-powered SpotIQ feature generates insights automatically and highlights patterns in the data that demand attention. However, it also provides an SQL query option.
TL;DR: ThoughtSpot is ideal for SMBs. However, users report some issues like not saving worksheets, limited options when it comes to graphs, and the lack of a live connection to a data warehouse.
ThoughtSpot pricing: ThoughtSpot offers pricing based on either consumption or capacity. You'll have to contact their sales team for a quote.
9. Yellowfin

Yellowfin is a single integration, general BI tool used across industries like accounting, advertising, banking, manufacturing, and more. Its popularity is attributed to its dashboard, scorecards, predictive analytics, and real-time filtering capabilities.
Built to accommodate non-techy users, Yellowfin comes with ad hoc self-service reporting out of the box. As Yellowfin is browser-agnostic, you can access its different charts and facilitate discussions through just about any device.
TL;DR: Yellowfin is suitable for companies without a data team as anyone can start using it without training. Advanced users like data scientists will be better served elsewhere.
Yellowfin pricing: Follows a two-tier model with pricing based on the number of users and required CPU cores. You'll have to contact Yellowfin for a customized quote.
10. Qlik Sense

Qlik's BI offering Qlik Sense is a self-service BI solution used both on-prem and in the cloud. Qlik's powerful interactive dashboard helps advanced and non-technical users in multinational corporations combine, load, and visualize data really quickly.
Qlik is a BI tool designed to scale with your business while deriving valuable insights backed by excellent support. However, you have to be careful as users state that you can end up with false data and not know it if Qlik is misconfigured.
TL;DR: Qlik is best for corporations that have the resources to dive deeper into customer behavior and reimagine standard business processes. However, users state that it's not easy to set up or engage in more advanced statistical analyses.
Qlik pricing: Qlik Sense Basic starts at $30 per user, per month, but they also offer custom enterprise plans.
11. Redash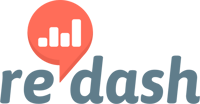 Redash is another open-source data analytics tool. It's an affordable option to query various data sources and build eye-catching visualizations quickly. Its simple drag-and-drop dashboards make sharing effortless across the organization.
The query editor is at the heart of Redash, making it easier to write queries, manage integrations, and browse schemas. Furthermore, Redash has a vibrant open-source community that provides support and ensures continuous evolution.
TL;DR: Redash is best for users who hail from a strong SQL background. Users also report that it doesn't scale well for larger companies and lacks advanced visualization features.
Redash pricing: Redash is free for self-hosted personal use. Paid tiers start at $49 per month for 3 data sources.
Data science tools
Data scientists help businesses identify hidden insights using their technical expertise and (of course) advanced data analytics tools. To use these tools, it will help if you have some programming knowledge. However, the data analytics software tools listed below also support non-techy users.
12. KNIME

Konstanz Information Miner or KNIME is another open-source data analytics tool. This datascience tool makes data analytics accessible to everyone through its powerful AI algorithms. You can quickly design data workflows, reuse components, and continuously integrate new data sources as they come up.
KNIME takes minimal effort to add data mining and ML libraries, and you just need a little bit of programming knowledge to power it up. For those who can't code, the UI enables simple point-and-click modeling and analysis.
TL;DR: KNIME is highly suitable for data scientists working in the field of machine learning. However, users state that it's difficult to debug as it lacks documentation and that the price makes it difficult to justify the investment.
KNIME pricing: starts at $14,500 and goes up from there.
13. Domo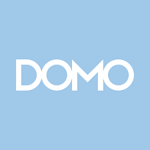 Domo is a cloud-based BI and reporting tool that comes with more than 1,000 integrations out of the box. It's a BI tool that helps businesses make smarter decisions quickly through visualization.
Along with hefty BI chops, Domo is also a centralized platform that helps users connect, process, visualize, and optimize data. Developers can also leverage Domo to build custom apps, and since it's also a data warehouse and ETL tool, you don't have to look elsewhere to manage your data.
TL;DR: Domo is best for large enterprises who want to manage all their data in a centralized platform. However, users complain about its price, support, inconsistent version control, and implementation challenges.
Domo pricing: Domo pricing is customized based on the different components used on the platform. You'll have to reach out to their sales team for a quote. A free trial is also available.
14. Alteryx

Alteryx is all about automation. In fact, Alteryx brings together data analytics, data science, and process automation in a single user-friendly platform. This AI- and ML-based tool helps users quickly search for relevant information, combine data from disparate sources, and engage in predictive, spatial, and statistical analysis.
Alteryx Designer also makes it easy to crunch vast amounts of data and share reports in popular reporting formats. However, this AI- and ML-based solution comes with a steep learning curve, and the price is out of reach for most SMBs.
TL;DR: AI makes Alteryx accessible to business users, execs, and data scientists. However, it's best suited for large corporations that are heavily invested in AI, ML, and NLP.
Alteryx pricing: Alteryx Designer costs $5,195 per user per year, and the Intelligence Suite costs $2,300 per user per year. A four-day interactive online free trial and a month-long Windows-based free trial are available.
15. IBM Cognos
IBM Cognos is available both on-prem and on the cloud. It enables business users to create and personalize dashboards and distribute engaging reports without the help of data scientists.
IBM Cognos Analytics also boasts built-in AI tools that quickly clean, prepare, and aggregate data sources for analysis and shed light on hidden insights. It also explains the findings in a digestible manner for business users.
TL;DR: IBM Cognos Analytics is a perfect AI-powered data analytics tool for large enterprises with a team of data analysts and engineers. While it's also useful for business users, most report that it's challenging to learn.
IBM Cognos pricing: On-Demand starts at $15 per user per month; a 30-day trial is available.
How to get more from your data analytics tool
If you want to make it easy to use any one of these big data analytics tools, you can depend on Panoply to power them all.
Panoply is a code-free ETL tool and low-maintenance data warehouse that provides seamless access to your data. You can either query data directly within the Panoply platform or push it to any of the data analytics tools listed above.
To learn more about what Panoply has to offer, get a personalized demo. We'd love to show you what we can do.