Data is everywhere. One of the significant challenges data analysts face is getting all that data connected, especially as it grows more complex. That's where tools like CData Sync come in. They offer native data connectivity capabilities with tools that are already in your data stack.
As a universal data pipeline, CData Sync enables effortless automation and continuous replication between hundreds of cloud data sources, SaaS applications, databases, and data warehouses. You also don't have to be an ETL expert to build your own ETL processes. However, users complain about field mapping errors, sync errors, lack of documentation for advanced features, and slow responses to support tickets.
As you review the top alternatives to CData Sync, bear in mind that most ETL tools aren't packaged with data storage options. That means you'll need to factor in the additional cost (and headache!) of adding storage.
1. Panoply
Like CData Sync, Panoply boasts built-in integrations with a bunch of data sources straight out of the box. You can quickly set it up and directly query data within the platform or connect it to your favorite BI tool or analytical notebook.
It's the most straightforward data warehousing solution that efficiently combines a secure data warehouse with code-free ETL. Best of all, Panoply offers quick and easy setup and the upkeep is minimal at best.
TL;DR: Panoply is an excellent turnkey ETL tool and storage solution for businesses that want to get the most value from their data. It's also the best approach to make data and insights more accessible across departments cost-effectively.
Panoply price: see all pricing options, the base cost includes both ETL and storage; a free 14-day trial is available.
2. Xplenty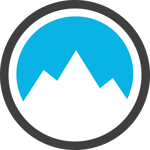 Xplenty is a cloud-based ETL tool with a low-code or no-code visual interface that makes it accessible to non-technical users. Instead of using SQL to build pipelines, Xplenty has simple point-and-click connections that lower the barrier to ETL entry.
Xplenty focuses on business users, so it's really not a surprise that it falls short when it comes to advanced and complex data transformations. But if you're looking for a simple tool to visualize data pipelines and automated data flows across an extensive range of data sources and destinations, this might be the right ETL tool for you.
TL;DR: Xplenty is good for non-techy business users who want to quickly pipe in data from disparate data sources. However, users state that it's challenging to debug errors in complex Xplenty workflows.
Xplenty price: based on connectors, not data usage. You'll have to contact Xplenty's sales team for a quote.
3. Fivetran

Fivetran enables over 150 direct integrations and doesn't levy any data limits. It's a fully managed data pipeline that lets you quickly move from SaaS services and databases into a single data warehouse.
What's great about Fivetran is that it allows the secure movement of data from one point to another without storing a copy on the application server, leveraging its sophisticated caching layer. However, users report occasional delays that are, at times, significant.
TL;DR: Fivetran is a robust tool for data analysts, engineers, and scientists, but it lacks a SQL workbench, and you can't manipulate the data within the app.
Fivetran price: pricing starts at $1/credit and is based on the number of Monthly Active Rows.
4. Qlik

Qlik is an end-to-end high-performance tool that helps streamline the process of designing, loading, and managing data in data warehouses. Qlik Compose comes with two options: Qlik Compose for Data Lakes and Qlik Compose for Data Warehouses. You can also use Qlik Compose with leading data solutions like Amazon Redshift, Google BigQuery, Azure Synapse, and Oracle.
TL;DR: Qlik is best suited for advanced data users who enjoy working with oceans of data. However, Qlik lacks built-in integrations with data sources or other BI tools and is not a "real" data warehouse.
Qlik pricing: based on the features used by your data team. A free trial is available.
5. Stitch

Stitch comes with dozens of pre-integrated data sources (both on and off the cloud) out of the box. These include Amazon Redshift, BigQuery, Panoply, and PostgreSQL. However, Stitch lacks storage as well as the ability to query your data. This means that you have to rely on multiple integrated platforms to do anything with your data.
Stitch is great for scheduling data for replication, alerting, error handling, and automated resolutions (whenever possible), but if you need a SQL workbench, storage options, or report generation, Stitch isn't the right solution for you.
TL;DR: Stitch was developed for both small businesses and developers, but it's better suited for the latter as there can be a significant learning curve thanks to its heavy reliance on JSON.
Stitch price: starts at $100 for up to 5 million raw rows, 5 users, and 10 data sources per month. You'll have to reach out to them for a custom quote for the Stitch Enterprise option.
6. Talend

Talend offers a wide range of data integrations that make it easy to search, discover, connect, and extract metadata from almost any data source. Talend also helps data engineers efficiently integrate, cleanse, mask, and profile enterprise data.
Talend Data Catalog also enables the seamless management of data pipelines, acceleration of data processes, and the governing analytics protocols from a secure central point of control. However, maintaining control while making ETL data accessible can be challenging.
TL;DR: Talend is popular because of its reliable connectors and attractive user interface. However, it's best suited for highly technical users who have the expertise to get the most out of this solution.
Talend price: usage-based hourly pricing; there is also a free open-source tier.
7. Adverity

Adverity is an AI-powered marketing analytics platform that helps marketers make intelligent data-driven decisions. It helps transform siloed data sets into actionable insights to boost your business's performance quickly and effortlessly.
Adverity comes with an extensive library of integrations and pre-built customizable dashboards. It can also help reduce the complexities in demonstrating ROI for multichannel campaigns. However, Adverity doesn't provide storage, so you'll have to look for compatible third-party solutions that fit your budget.
TL;DR: Adverity is an intelligent solution perfect for marketers who want to work with specific data sources. However, it lacks a SQL workbench to manipulate and transform data, limiting what you can actually do with this tool.
Adverity price: is customized to your specific needs based on the number of accounts, data integrations, and data uses.
8. Funnel

Funnel is another ETL tool built for marketers, but it could also work for analytics-minded small business owners. With over 500 integrations to marketing and advertising data sources out of the box, Funnel makes it easy to collect, clean, map, and transform data into automated marketing reports.
Funnel also enables seamless data flows to just about any destination, whether it's a data warehouse, BI tool, or even Google Sheets. However, its data visualization capabilities are pretty limited, and Funnel also lacks a SQL workbench. You'll need to plan on additional costs to complete your data stack, which could be a tough expense for some small businesses to swallow.
TL;DR: Funnel is ideal for marketers and small businesses running ads on more than one advertising channel. However, the dashboard can be limited and users report plenty of issues connecting with third-party APIs.
Funnel price: starts at $499 per feature and is based on the user's monthly ad spend. All tiers allow for unlimited data sources and users, but data destinations come at an additional cost.
Comparing ETL and data integration tools
Data analytics isn't limited to corporate giants and available tools are growing exponentially. This can make identifying the right ETL tool for your business challenging.
If you're looking for easy ETL that has storage built in, Panoply is the way to go. The base price includes access to all our native data sources, a whole lot of storage, and our best-in-class support team. To learn more about what Panoply can do for your business, set up a personalized demo.