At Panoply, we know how vital data is to running—and growing!—your business. That's why we're thrilled to announce big changes to three of our ecommerce data sources: Square, Stripe, and Shopify! Here's what we've been up to:
Square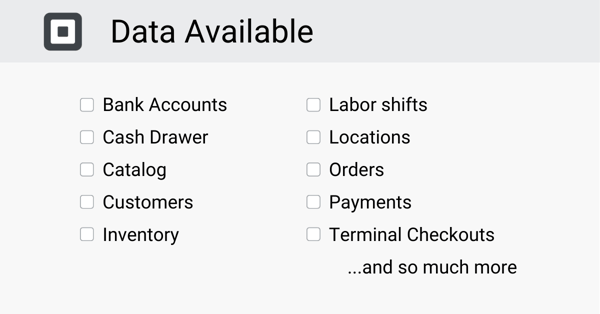 Merchants love Square because it's easy to implement and even easier to use, and it's a data powerhouse. But trying to keep track of all that information within Square itself can get tricky—especially for merchants operating multiple locations. And that's where Panoply comes in.
By syncing your Square data to Panoply, you can pull in all of your Square data and slice and dice it any way you choose. For example, you can create location-specific reports to get the granular detail you need to optimize your product mix for a particular store or you can roll up the revenue data from all your stores to get a better sense of your overall sales for the quarter.
With setup that takes just a few minutes and access to payment, refund, inventory, and customer data—as well as a whole lot more—you're just minutes away from discovering new insights into your Square data. Try it now →
Stripe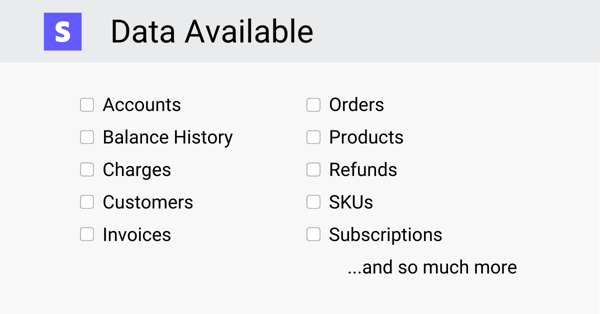 If you've got payments, you've probably got Stripe. Not only is it a great way to manage incoming and outgoing invoices, but it's a great solution for ecommerce merchants looking to manage customer subscriptions.
The biggest upgrade to our newly refreshed Stripe data source is a whole lot more data. We've more than doubled your options of what to pull in so you can monitor your account balance, keep tabs on your customers, and stay on top of changes to your prices and products.
At Panoply, we use Stripe to manage customer subscriptions, so we're loving this update. Our Director of Revenue Ops, Alicia Young, explains, "The updated Stripe data source opens the doors for your data and how you can utilize it, manipulate it, and join it to get a comprehensive customer 360—especially on the finance side of the house."
Check out how Stripe user Saucey uses Panoply to empower their entire team with data →
Shopify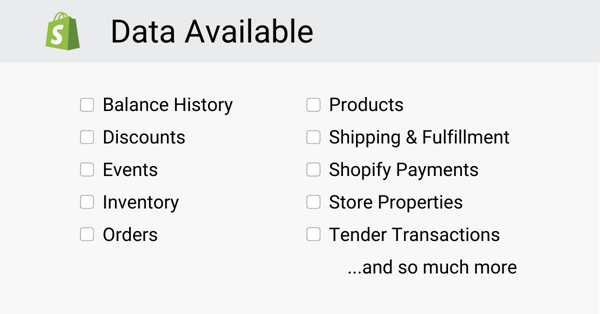 If we seem a little Shopify-obsessed, know that it's for good reason: Shopify is an ecommerce juggernaut, with merchants across the globe ringing up $2.4 billion in sales on Black Friday alone.
Our refreshed Shopify data source offers 3x more options of data to bring in for an even more comprehensive view of your store. We've also provided more user control over incremental loading to make it easier for users who sync a subset of their data during a trial to pull in historical data once they're ready to commit.
See how Panoply fills a need that Shopify user Matilda Jean didn't even know they had →
One platform, all your ecommerce data
At Panoply, we know you have data from all different sources whether it's Square, Stripe, Shopify, or others...and that you want to be able to connect data from everywhere.
By having all your ecommerce data in one place, you aren't stuck relying on the limited visibility provided by in-app analytics. Instead, you get a true 360-degree view of your business that enables you to streamline your analytics workflow, discover insights more quickly, and accelerate your growth.
We'd love to show you what Panoply can do for your business. Book a personalized demo now →