With more than 36,000 organizations as customers and a number one ranking for both billing software and cloud ERP tools, NetSuite helps businesses streamline and automate their processes, manage accounting, and run their operations more effectively. It's a major player in the industry and nearly synonymous with "business management software."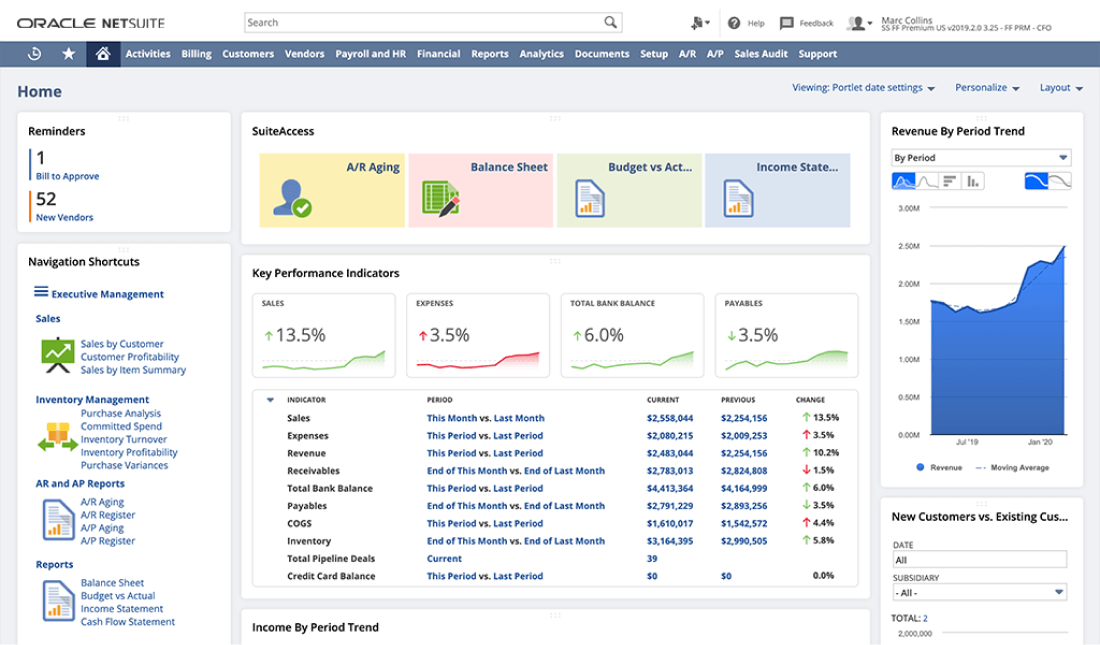 If you're up and running with the platform but struggling to consolidate NetSuite data with other business sources for better analysis, you're not alone. NetSuite is often affectionately referred to as the "beast" - and not just because of its (well-deserved) prevalence and number of users.
The platform is a crucial part of business operations for thousands of organizations, but due to its size, complexity, and permissions settings, getting a comprehensive picture of all your data for actionable insights can prove challenging.
Let's take a look at some common pain points NetSuite users face in going from data to insights, and how a single source of truth like Panoply can help alleviate them.
Pain Point #1: Enormous Software with Granular Permissions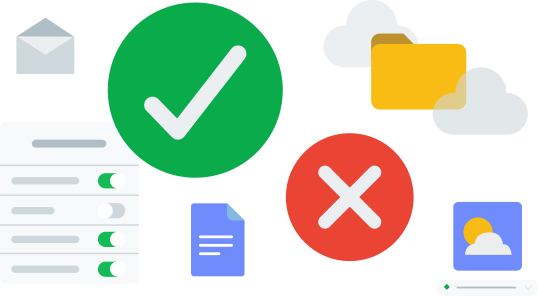 NetSuite permissions are granular, which makes reporting tricky. Because of the permission settings, users often can't access the modules they need, and a simple report turns into a chase to find people who do have the necessary access and can run the report for you.
However, getting your NetSuite data set up in Panoply makes things easier. When you can create a separate reporting environment in a data warehouse, you can run reports to get the insights you need quickly, and without having to rely on others. Using Panoply, organizations will get suggestions on which permissions they should provide for a given role to access necessary data.
As an added bonus, you can combine NetSuite data with data from all of your other sources (Google Ads, LinkedIn, Square, etc.) for even more in-depth analysis.
One of our customers faces the challenge of dealing with hundreds of potential permission settings across more than 200 connections from NetSuite to third-party tools. Each connection may necessitate distinct permissions. Without a data warehouse serving as a centralized hub with user-friendly permission controls, granting appropriate data access to individuals on the team could be a time-consuming process, possibly taking months. However, using Panoply as a single source of truth, the connections are established within minutes, resolving the access delay issue.
Pain Point #2: Complexity and Cost of Integration
NetSuite's robust features and myriad of customization options can lead to complex, lengthy, and expensive third-party tool integrations, especially for users who are not familiar with integration technologies. If critical business data remains in its separate sources, users experience a lack of visibility into other platforms when using NetSuite.
Getting a bigger picture of business data with combined NetSuite and third-party tools has been a consistent hurdle for users, but it doesn't have to be.
What factors affect the time and complexity of your NetSuite data integration? Here are just a few:
Customization: NetSuite is highly customizable, which is fantastic when you want to tailor the software to your particular business needs. But with increased customization comes more challenges in terms of aligning with your systems' data structures, workflows, and business processes. The time and effort involved in customization also contribute to higher costs.
Integration Scope: The scope of your integration varies based on the number of data sources involved, the complexity of data to sync, and the frequency of data transfers. The more extensive the integration, the more resources, time, and planning it requires, adding to the complexity and affecting your bottom line.
Scalability and Performance: As your business grows, your integration requirements will probably change. Making sure the integration can scale seamlessly to handle larger datasets and user demands requires careful planning and potentially additional investments.
Data Mapping and Transformation: When consolidating data from disparate sources, data mapping and transformation are crucial to ensure that data formats and values are compatible between your NetSuite instance and other applications. Depending on the complexity of data structures and the number of fields and tables involved, this process can be heavily manual and time-consuming.
Leveraging Panoply to connect NetSuite and combine its data with other sources in a single source of truth allows users to sidestep these roadblocks. A managed data warehouse plus ELT lets you easily connect even complex data in minutes and automate data collection, and the solution seamlessly scales with the business as your datasets grow.
Pain Point #3: Complexity of Consolidating Data
While for many users NetSuite is the source for their core business data, they generally have data in other platforms as well that doesn't make sense to bring into NetSuite itself, such as ad or CRM performance. In order to keep a clean NetSuite instance but still be able to run analysis on data across multiple tools or platforms, bringing all of that data into a single source of truth is the key. Many organizations may not have the in-house experts necessary to build out complex integrations, which can delay getting actionable insights or cause suboptimal integrations and therefore, unreliable data. Panoply can help by taking care of those infrastructure tasks and streamlining the consolidation process.
Customers have told us that after they had their NetSuite instance up and running, their teams didn't know how to consolidate data from disparate sources or even what to do with it once it was integrated. How do they get their data into something they can report against? They looked to Panoply as a partner who could help them get connected quickly, then alleviate the headache and manual work of maintenance and monitoring.
While Panoply is not a NetSuite consultancy, our data warehouse removes the friction typically associated with NetSuite integrations, acts as a central repository for all of our customers' business data, and eliminates the legwork as a managed service.
Finding the NetSuite Spot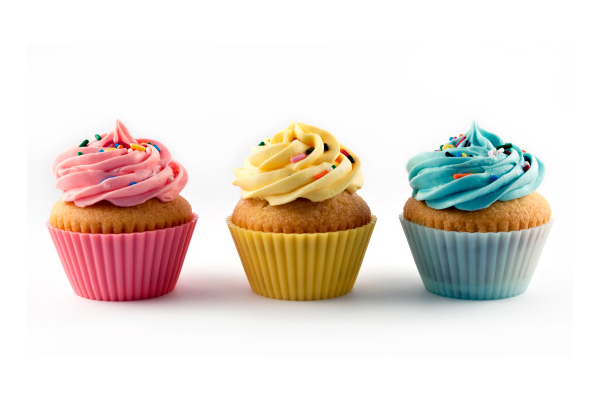 For many businesses, NetSuite is central to their operations and an absolute must-have. But acknowledging the necessity of the tool, and getting it integrated and maintained are two different stories.
To increase efficiency and streamline the integration process, consider leaning on a solution that seamlessly integrates your NetSuite data with all of your other apps and APIs and takes the weight off your shoulders. NetSuite may be a beast, but Panoply can help you tame it.