In an era where data is king, the race is on to make access to data as reliable and straightforward as everyday utilities. One company leading the way is cloud-native ETL platform and automated data integration provider, Fivetran.
Listed in Forbes 2020 Cloud 100, Fivetran experienced record growth of more than 75% last year, adding new customers like BJ's Restaurants, ClassPass, Databricks, Forever 21, Square, and Urban Outfitters, among others.
Best suited for data engineers and data analysts, Fivetran isn't for everyone. Although a powerful cloud-based ETL tool, its UI is a bit clunky for new data users and lacks a SQL workbench.
Fivetran's pricing model is also relatively complicated and is often quite expensive. It also doesn't allow a seamless connection to services that aren't already pre-built.
If you're looking for a Fivetran alternative, we've got you covered. We have performed extensive research and made a list based on factors such as ease of use, costs, functions, features, and more. Here are the top 5 alternatives to Fivetran:
1. Panoply
Panoply is an all-in-one ETL tool that comes complete with a cloud data warehouse. Built for data analysts and data engineers, Panoply is code-free and easy enough for non-technical users to access, sync, and store business data seamlessly.
Panoply is easy to set up and requires minimal maintenance. Users can quickly connect to their favorite analytical notebook or BI tool, or they can query data directly within Panoply. Panoply users can also pipe in data through Fivetran or Stitch or just pull it through an S3 bucket.
As Panoply combines both a data warehouse and ETL tool, you won't need any additional infrastructure to run successful data projects. Panoply pricing is also transparent and free of hidden costs, so you can strategize and plan data projects with confidence.
Panoply pricing: a free trial is available; see all pricing options.
2. Stitch

Stitch is an ETL tool that eliminates the need for API creation. Instead, Stitch users can concentrate on the process's extraction and loading phases that make data collection and integration a breeze.
Stitch lacks several preload transformations but enables fast connections between SaaS tools like Salesforce and data sources like Heroku. Best suited for small businesses, it moves data without the need for API maintenance, cron jobs, or scripting.
That said, Stitch isn't the best option for users who heavily rely on MongoDB. This is because users can't customize the fields being migrated. It falls short when replicating document stores like MongoDB to relational databases. There's also no way to create views or transformations and storage costs extra.
Stitch Pricing: volume-based pricing that's cheaper than Fivetran but still relatively expensive (but a 14-day unlimited trial is available).
3. Xplenty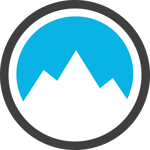 Xplenty is a cloud-based ETL solution and low-code data integration platform that boasts a user-friendly drag-and-drop interface. Built for advanced users and ETL newbies alike, its transformation tools enable seamless normalization and transformation of sensitive data while ensuring regulatory compliance.
Xplenty makes it relatively easy to connect to various data sources with all of the features ETL users have grown to expect. For example, Xplenty allows the seamless creation of no-code data pipelines and transformations leveraging a UI or SQL. However, error messaging tends to be confusing and unhelpful.
If you aren't running a massive number of real-time integrations, Xplenty can be cost-effective. However, it's essential to note that this technology is still relatively new, so the jury is still out.
Xplenty price: flat-rate connector-based pricing available upon request.
4. Etleap

Etleap is a tool that promises to do it all. Etleap users can leverage this robust tool to manage ETL, warehousing, orchestration, and governance, all on a code-free platform. Data teams looking for easy control over their ETL processes prefer its point-and-click, no-code interface, but users still report that getting started can be tricky due to its technical learning curve.
Once all the data is collected using multiple data integrations, users can leverage the graphical data-wrangling interface or engage the SQL editor for data modeling and transformation. Etleap recently introduced an integration with Amazon Redshift Console that's intended to make it easier for users to add storage.
Etleap's SaaS offering is complemented by a version that can be hosted on your own VPC. This provides more options for collecting large volumes of data from disparate sources for modeling, reporting, and decision-making.
Etleap price: Available upon request.
5. Airbyte
Unlike the other ETL tools listed above, Airbyte is an open-source data integration platform. Airbyte users can leverage its pre-built or custom connectors to automate and control data pipelines.
If you want to build your own pipelines and connectors in your favorite language, Airbyte lets you do that. As Airbyte demands self-hosting, you won't have to spend sleepless nights worrying about compliance issues that can come with third-party service providers.
Airbyte connectors run as Docker containers and are ready for use out of the box. Users can monitor, schedule, and orchestrate by leveraging its UI and API. Because Airbyte uses a single open-source repository for standardization and consolidation, these connectors boast higher quality.
Airbyte is growing exponentially, with a vibrant support community built around it. However, this technology is still new and not fully baked just yet. As it's open-source, you won't have to worry about costs, but you have to contend with less support over time and more manual setup and maintenance. Smaller data shops might find this approach a little unsettling.
Airbyte pricing: free and open-source (but you have to manage everything yourself).
Comparing ETL Tools
What's the best ETL tool for your organization? The answer to the question depends on your unique business needs and available resources. From budget to technical know-how, it's important to choose a solution that meets your requirements.
At Panoply, we strive to cover all bases by providing robust ETL pipelines and data warehousing with unparalleled support. Panoply was designed to make it easy for data analysts and data scientists to efficiently set up and manage their data without expert help from Engineering or IT.
To get a feel for what we do, start a 14-day free trial or get a personalized demo today.