At some point, you will begin to recognize that there is more potential in your data than just charts and dashboards.
You've probably thought to yourself: if I could get the data in this dashboard back to a tool like Hubspot or Salesforce, I could send hyper-personalized emails, target specific customer segments with ads, and alert sales and support teams when customer behavior shifts (for better or for worse).
There are endless opportunities in your data.
The problem is that it feels like there is a big gap between the data in the warehouse and the tools that could take action on the data. Well, data visionary, the gap between potential and reality just closed; the bridge is called "Reverse ETL."
What is reverse ETL?
While ETL helps extract the data from multiple sources, transform it, and load it into a data warehouse, reverse ETL (you guessed it!) does the opposite.
Reverse ETL tools help move synced modeled customer data from data warehouses and push it back into your favorite third-party apps like HubSpot, Salesforce, and more.
This approach helps make the data operational and optimizes operational analytics protocols. You can say that it supercharges teams to make intelligent decisions. In this scenario, data is synchronized on a customized schedule, triggered by an API or through integration tools. The data warehouse becomes more than a single source of truth for data. It becomes the brain of your organization.
The key benefit is leveraging enriched, post-analysis data to keep all enterprise applications up to date, closing the customer data loop. As the whole process is automated, you don't have to do much to enhance customer experiences and more.
Other benefits of reverse ETL include:
Better reporting using cloud applications
Building accurate

customer profiles

Optimizing operational analytics
Personalizing marketing campaigns
As customers have more options and higher expectations than ever before, business teams need better tools to respond to them. As such, data needs to be current and available in BI, CRM, ERP, and other applications they use to deliver enhanced customer experiences, which is the primary driver of Reverse ETL tools.
Top 5 reverse ETL tools
If you're thinking about integrating a Reverse ETL tool into your data stack, there are plenty of options. So, we did the legwork, trawled through oceans of data, looked under the hood, and formulated this list of the top Reverse ETL tools.
1. Census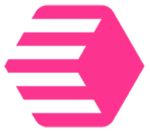 When it comes to Reverse ETL tools, Census probably leads the pack. They were the first to establish the Reverse ETL category and the first Reverse ETL tool to achieve SOC2 Type 2 compliance.
Census is now a mature tool with a whole host of integrations (41 to be exact, including all major data warehouses and sources). So, it's really not surprising that Census is the go-to solution for data-savvy companies like dbt, Fivetran, Mode, and Metabase.
Census is the most resilient and best at dealing with high data volumes (while providing a single source of truth). Best of all, you can do all this without any coding or scripting. The row-based debugging feature also makes life easier for all stakeholders.
Census pricing: Census is free to get started, and field-based pricing makes it easy and predictable to scale. The free tier offers up to 10 synced fields, then packages start at $300 per month, and a 14-day free trial is available.
2. Grouparoo

Grouparoo is an open-source (MPL v2.0 licensed) alternative to Census. Starting life in early 2020, Grouparoo was the second to reach SOC2 Type 2 compliance. It comes equipped with 21 integrations, and sources include CSV and SQLite.
The infrastructure is designed to keep the data between data warehouses and third-party tools in sync. You can create segments and manage related user group definitions across destinations.
Grouparoo (like Census) makes business users self-sufficient so that they won't have to depend on engineers to get the job done.
As Grouparoo is open source, you can run it within your firewall or in your private cloud. You also have the option of running Grouparoo locally (node).
Grouparoo pricing: As the company follows an events-based pricing model, you'll have to choose between the fidelity of your data and costs. It starts at $150 per month, and a free tier and a 30-day free trial are available.
3. Hightouch

Hightouch entered and validated the Reverse ETL category and is the go-to solution for companies like Kong, Plaid, Grafana, and Retool. It has a visual audience builder for non-techy users, and you can quickly iterate without the help of engineers.
Hightouch boasts over 60 integrations and helps data teams target leads, leveraging custom MQL and PQL models. The tool also has built-in features like a live debugger under the hood that can alert you whenever there's an issue via Slack and PagerDuty.
Hightouch pricing: starts at $350 per month. A free tier (up to one destination) or a 30-day free trial is available.
4. Polytomic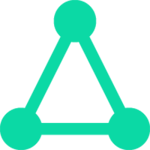 Polytomic is a newer entrant to the Reverse ETL game, so don't worry if they don't pop up right away on Google Search. It already has SOC 2 Type 2 compliance, and unlike most Reverse ETL tools, you can also deploy it on-premises.
As Polytomic is still relatively new, they have fewer customers and fewer integrations, but they do offer Airtable, Azure, and MongoDB as sources. What's more, Polytomic was designed to be more of a self-service tool for business users, so you can bet that they will love its user-friendly UI.
Polytomic pricing: starts at $500 per month.
5. Omnata

Omnata is still a maturing product and seems a little Salesforce-centric (or at least the design appears to be inspired by the cloud-based software company). Based in Australia, Omnata has mostly Australian customers like the Government of Australia and Honeysuckle Health.
Omnata, which positions itself as a "warehouse-to-app data integration tool," comes with limited integrations out of the box. However, the company has partnered with dbt, Salesforce, Snowflake, and Zendesk.
Omnata splits its service offering into "Push" and "Connect."
Omnata Push

lets you simply copy and paste functions and create Push tasks that run from Snowflake using the drop-down query builder.

Omnata Connect

allows you to integrate data without moving it while solving storage and API limits. You can also engage in live operational queries without any middleware or ETL.
Omnata pricing: Push starts at $400 per month, while Connect starts at $20 per user. A free trial is available.
Alternatives to reverse ETL tools
If you're not sure if purpose-built Reverse ETL tools (like Census and Grouparoo) are right for you, there are a couple of other options that come up from time to time.
For example, if you have coding ninjas in-house, you can build your own integrations using code like Python scripts.
While this option is certainly viable, the downside is that it'll slow down your team's ability to experiment with data. Imagine this scenario: whenever they have a new idea, they'll have to wait for someone to start and finish writing code.
Your data team would rather spend their time modeling data instead of waiting for someone to enable it. It's also far from cost-effective as the cost of building and maintaining these integrations adds up.
Finally, there's also the option of using bundled capabilities from companies that offer Reverse ETL functionality (as part of their larger suite of services).
Some of the most common ETL vendors who have jumped on the bandwagon include Rudderstack, Hevo Data, and Xplenty. Still, it's not easy to get started.
These options, although many, generally offer very limited Reverse ETL capabilities in terms of the breadth and depth of connectors. They also tend to treat Reverse ETL as just another pipeline despite all the critical dependencies to your business tools.
In the months to come, Reverse ETL (which is still an emerging category) will grow in importance with business teams trying to gain a competitive advantage. The right tool for you will depend on your unique business offering, available resources, and your present environment.
Panoply & reverse ETL
Want to explore the potential of reverse ETL?
Start your free Panoply trial today, connect to your source systems and send all your beautiful business logic back to the systems that can activate it with the reverse ETL that suits you.