We're making a new resource available to Panoply customers and users. We call it our Community, and one click over there and you'll see it is a forum.

To break down the elements of using Panoply - the Community exists for all to ask questions, give answers, share best practices and showcase wins in using Panoply. It's the best place online to interact with Panoply employees and your fellow Panoply users.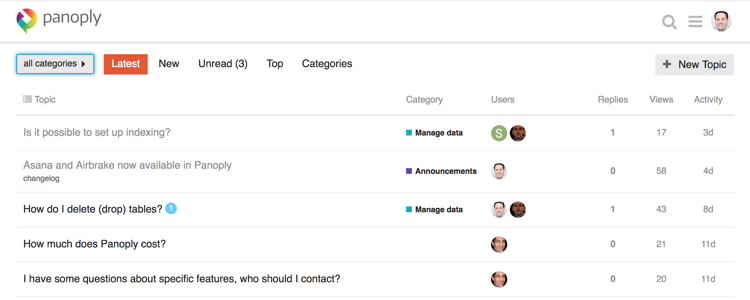 Of course you can still reach us via email, on Twitter, LinkedIn and Facebook, but our Community offers a way to ask questions in a Panoply-first environment. Consider it the 'Commons' (for those of us who miss university) where Panoply power-users, employees and newbies all get to hang out together and talk shop. The Community offers a place to have large, ongoing discussions that will garner input from a lot of people.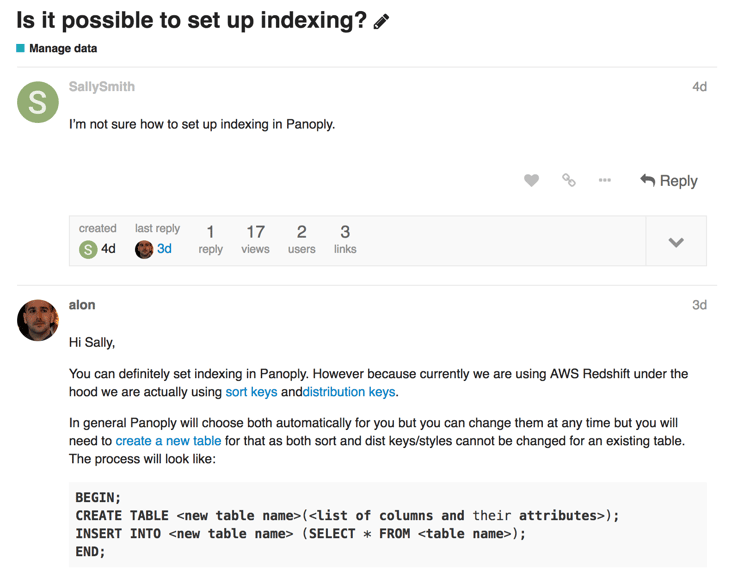 Welcome to the Conversation
To facilitate the different sections of the community to be tailored for the type of information you want, we've assigned categories as containers for topics.

Let's dig in:
Ok now - get going! Get active on the community. Here's an incentive. 🏅
For the first 15 people who sign up for the forum and introduce themselves, we'll gladly send you a swag pack from Panoply. Go ahead and get started...we'll spot your post and we'll be in touch.