Panoply is the ultimate cloud data warehouse - with scalable storage and optimizations that make your warehouse and queries perform in the fastest possible way, Panoply aims to make data management easy.
When bringing data into your warehouse, our users were accustomed to entering their credentials and waiting for data to populate into tables - in a black box sort of manner. With our latest feature release, we've aimed to make data ingestion more transparent.
Introducing Preview, a way to view, before collection, which data will be imported from the data sources you've connected to Panoply. This new feature allows users to skip the loop of trial and error of recollecting data. With Preview, data collection fixes can be applied quickly by adding visibility before collection actually occurs.
Get started today
If you have a Panoply data warehouse, you already have access to preview.
To get started previewing data before your import complete, simply open an existing or new data source and collect data.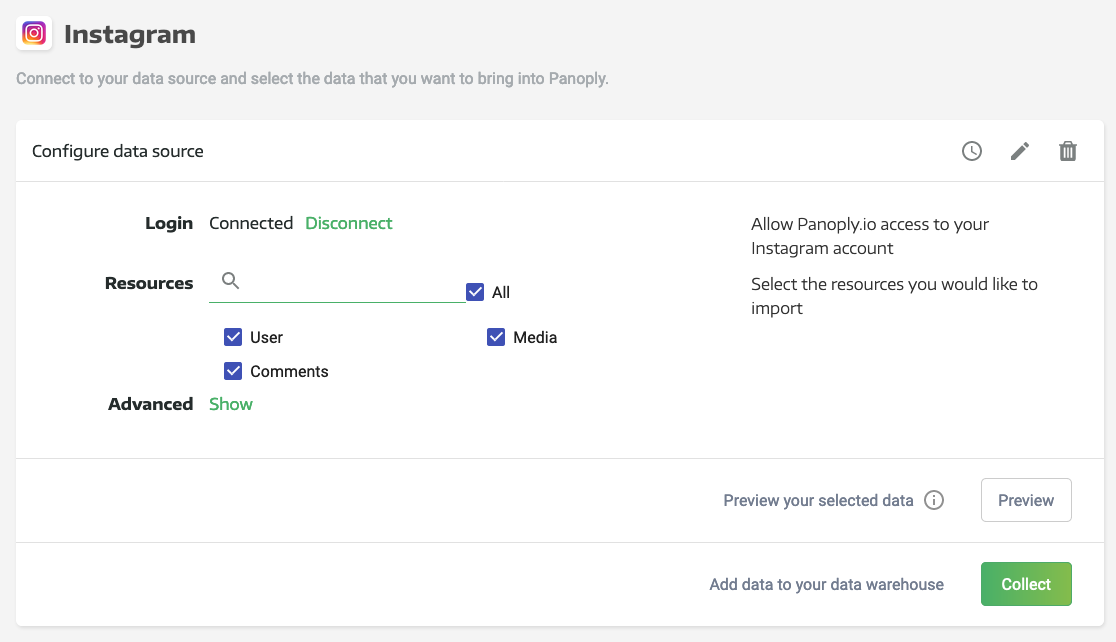 . In the above screenshot, you'll see the Preview button next to the Collect button.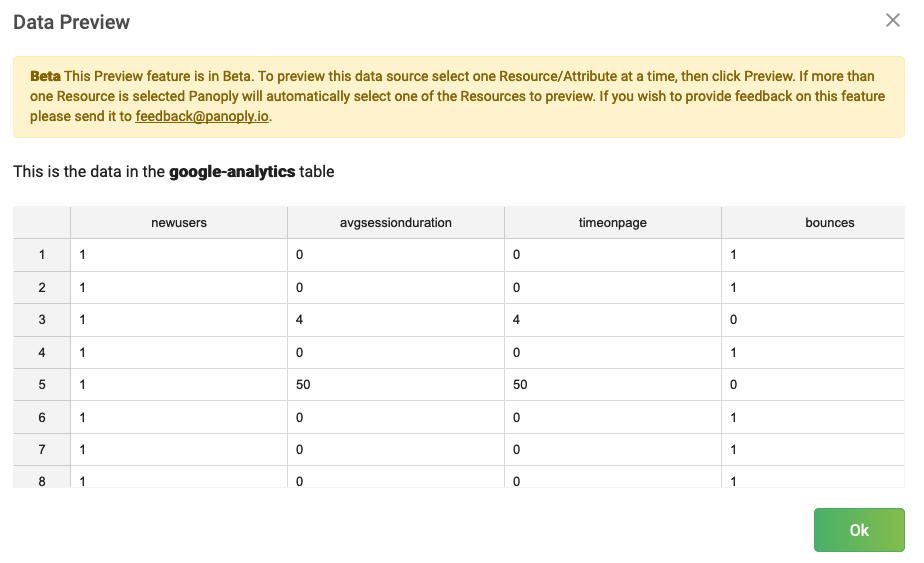 Click and you'll see a snapshot of your pending data import before actual data collection occurs.
If you have any feedback on our new Panoply feature, please email us at feedback@panoply.io.